Kerikeri Tyrepower
1 General Gates Avenue, Kerikeri, Bay Of Islands 0230
admin@tyrepowerkerikeri.co.nz
Opening Hours
Monday – Friday  8:00 AM – 5:00 PM
Saturday & Sunday Closed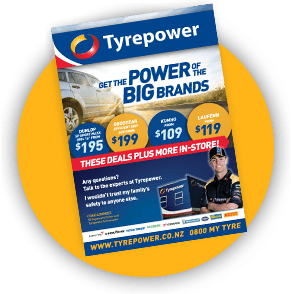 At Tyrepower Kerikeri, we are Northlands wheel alignment specialists. We have the latest Hunter Hawkeye Elite Wheel Alignment Machine. The Hunter is the envy of all wheel alignment machines and is very fast and accurate.
Best of all when you get your alignment with Tyrepower Kerikeri. if we scan your vehicle and no adjustment is required then there is no charge. Everyone wins, as there is no risk involved to the customer. We do not believe in charging for work that is not completed or required.
We run the latest software meaning we should have access to the alignment specifications of your vehicle. Our machines software is updated, and calibrated every year to ensure accuracy.
All of our wheel alignment technicians have years of experience working with vehicles and understand our harsh Northland conditions. Some vehicles require quite a bit of a different set up in Northland than say a metropolitan city such as Auckland.
We also have codelink which enables us to talk directly with your vehicles onboard computer. This is very important if your vehicle has the below symbol on your dash.
MECHANICAL AND TYRE SERVICES AT KERIKERI TYREPOWER
WHAT OUR CUSTOMERS
HAVE TO SAY