229 Taniwha Street, Glen Innes, Auckland 1072
At Gemmell's Tyrepower Glen Innes get the power of best deals & local expert tyre fitting on world's leading tyre brands
Opening Hours
Weekdays 7.30 am – 5.00 pm
Saturday – 8.00 am – 1.00 pm
Sundays Closed
Tyre and Mechanical Services at Gemmells Tyrepower

Wheel Balancing & Rotations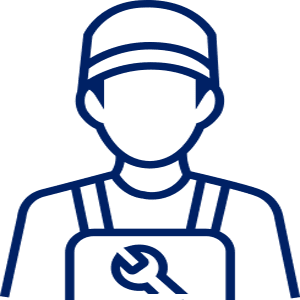 Mag Wheel Sales & Repairs
Please contact us for the very best priced tyres
At Gemmells Tyrepower get the best tyres and expert, unbiased advice
Gemmell's Tyrepower in Glen Innes is a long established business that has been servicing the Eastern Bays area for well over 30 years, previously known as Bruce Gemmell's Tyres, this well-established business was purchased by Craig and Christine Johnstone in December 2017, they have been staunch Tyrepower store owners themselves since 1988, when it came time for Bruce to retire he wanted the business to go to someone that would continue to service the Eastern bays area with honesty and integrity.
Gemmell's Tyrepower has an awesome team of Mark, David and Micheal, they will look after all your tyre requirement, they have access to many well-known brands, and their tyre knowledge is extensive. Between Gemmell's Tyrepower and Harris Road Tyrepower they carry over 2000 tyres in stock, so they should be able have you back on the road in no time.
Craig and Christine have made significant investment in the business, they have revamped the workshop and the Customer waiting area, and brand-new equipment to enable the staff to provide the best services for their customers.
Glen Innes Tyres Auckland
Some things don't change, we may have a name change but the staff will make sure that they give you the best advice on tyres for your vehicle, since joining Tyrepower they now have access to more tyre brands with much better price advantages, their focus will always be on offering you the best price and product for your driving requirements and keeping you and your family's safety top of mind.
At Gemmell's Tyrepower we have courtesy vehicles available should you need to leave your vehicle with us, our aim will always be to complete the work on your vehicle as quickly as possible so you can be on your way.
As part of our on-going service we will send regular reminders for your tyre maintenance program and wheel alignment check, we will also keep you informed of the latest tyre specials and from time to time we will send you a special little thank you.
Get the power of great deals on all makes & sizes of tyres Call us on 09 528 5200 today for a free quote.

Cheap Tyre Deals On Quality Tyres
Find the Best Deals on Tyres
Get the power of Australasia's largest independent Tyre specialist with one of the largest ranges of tyres plus lowest prices in New Zealand. Check here for all our latest promotions on cheap and discount tyres for family, budget and 4×4 cars from leading tyre brands such as Goodyear, Dunlop & Toyo tyres. At Tyrepower you can be assured that cheap tyres are not synonymous with poor quality. Visit your local store to get impartial expert advice on which tyres to buy and the very best value tyres to suit your budget and your vehicle – that's our promise!