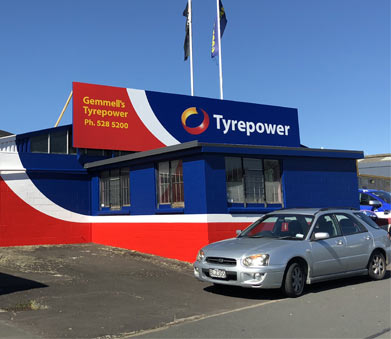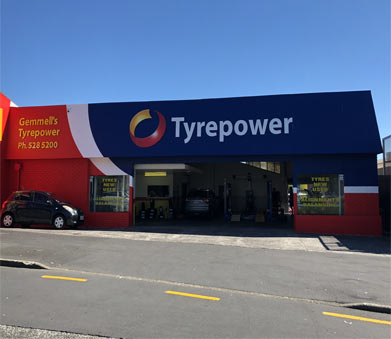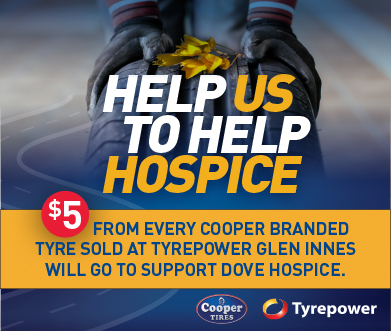 Gemmell's Tyrepower Glen Innes
229 Taniwha St Glen Innes Auckland 1072
Owner Craig Johnstone & Manager Tera Lawrence
Opening Hours
Monday – Friday  7:30 AM – 5:00 PM
Saturday 8:00 AM – 1:00 PM


Our Latest Catalogue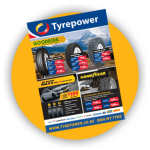 At Gemmell's Tyrepower get the power of best deals & local expert tyre fitting on world's leading tyre brands
Gemmell's Tyrepower in Glen Innes  maybe the newest addition to the Tyrepower group however the business Bruce Gemmell Tyres has actually been around since 1990, this well-established business has been purchased by Craig and Christine Johnstone who have been staunch Tyrepower store owners themselves since 1988, when it came time for Bruce to retire he wanted the business to go to someone that would continue to service the Eastern bays area with honesty and integrity.
The store manager of 15 years Tera Lawrence and his team, Nathaniel, David, Terrance and Grant will look after all your tyre requirement, they have access to many well-known brands, and their tyre knowledge is extensive. Between Gemmell's Tyrepower and Harris Road Tyrepower they carry over 2000 tyres in stock, so they should be able have you back on the road in no time.
In early 2018 the transformation will be underway with new offices and computer system, customer waiting area and bathroom for customers to enjoy, there will also be improvements in the workshop with new equipment arriving to help the staff be more efficient. Exciting times are ahead at Gemmell's Tyrepower, call in and talk with the staff about what we can do for you, the great service and best prices are one of only things that won't change, you may even see Bruce on your next visit! As he is still doing the deliveries.
Glen Innes Tyres Auckland
Some things don't change, we may have a name change but Tera and the staff will make sure that they give you the best advice on tyres for your vehicle, since joining Tyrepower they now have access to more tyre brands with much better price advantages, their focus will always be on offering you the best price and product for your driving requirements and keeping you and your family's safety top of mind.
At Gemmell's Tyrepower we have courtesy vehicles available should you need to leave your vehicle with us, our aim will always be to complete the work on your vehicle as quickly as possible so you can be on your way.
As part of our on-going service we will send regular reminders for your tyre maintenance program and wheel alignment check, we will also keep you informed of the latest tyre specials and from time to time we will send you a special little thank you.
Get the power of great deals on all makes & sizes of tyres
Call us on 09 528 5200 today for a free quote.
TYRE SERVICES
AT GEMMELL'S TYREPOWER
Tyre Sales

Wheel Alignments

Tyre Balancing & Rotations

Puncture Repairs

After Sales Service

Mag Wheel Sales & Repairs
WHAT OUR CUSTOMERS
HAVE TO SAY