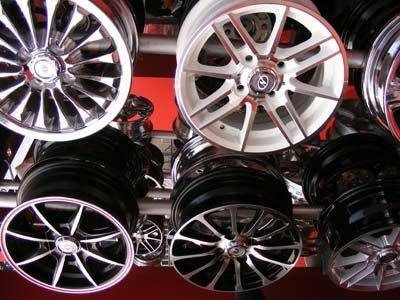 Pimp your ride…properly
As kiwis we love to do it ourselves, but trying to fit mag wheels or alloys onto your own car just isn't worth it. Mag wheels and alloy wheels come in all shapes and sizes and fitting them onto your vehicle is an expert job that if not done right could result in dangerous outcomes, expensive outcomes or you losing your wheels. Nothing sets off your car like a set of alloy wheels. Tyrepower are able to source New Zealand's best ranges of alloy wheels at fantastic prices. Of course wheels need tyres so we can provide an attractive wheel and tyre package or we can transfer your existing tyres onto your new wheels if the size suits.
Here at Tyrepower we are the best in the business at fitting mag wheels and alloy wheels, so come into your local Tyrepower branch and have your top of the range wheels fitted by our professional staff, so that you can drive away feeling slick and safe!  This is a very small selection of what we can offer.
Your local Tyrepower store will be able to show you many more options so please ask.