221 Wilson Road, Hastings 4120
At Hastings Tyrepower get the power of local expert tyre fitting on the world's leading tyre brands


Opening Hours
Weekdays 7.30 am – 5.00 pm
Saturday – 9.00 am – 12.00 pm
Sundays Closed
Tyre and Mechanical Services at Hastings Tyrepower

Brake repairs, replacements & adjustments


Tyre Fitting & Puncture Repairs



Please contact us for the very best priced tyres

At Hastings Tyrepower get the power of best tyre deals
A tour around the premises reveals the extent of the business with tyres ranging from small cart and barrow tyres, to chunky 4x4s, tyres for domestic vehicles, tyres for the performance/race car, up to massive tyres for the agricultural, horticulture and forestry industries. 
We also have our mobile 24/7 Fleet Service vehicles available for Truck, Fleet or Farm Call-Outs and our Fleet Servicemen can complete regular planned fleet checks on your vehicles.
An important factor that gives us the edge over competitors is that Hastings Tyrepower is a truly independent retailer which means we stock an excellent range of hand-picked tyre brands and have access to many more. We stock ALL major brands… this means we can ensure you get the tyre designed for your car.
We also provide free tyre safety checks, wheel alignment services, puncture repair, tyre rotation, alloy wheels, batteries, fleet/field service …in fact everything you need for tyre sales, service and fitment.
Hastings Tyrepower has the largest range of tyres in the Hawkes Bay and is the one of the largest commercial operators in the Bay. We are proudly Hawkes Bay owned and operated.
Our team are clear on our key points of difference: our knowledge, our quality products and service and providing the customer with the best solution for their needs.
Get the power of great deals on all makes and sizes of tyres – Call us on 06 879 7029 today for a free quote. 
Pop into our workshop and you'll receive honest, down to earth advice and while you wait service, be it puncture repair, balancing, rotations, a wheel alignment or new tyre fitting. Phone Hastings Tyrepower 06 879 7029 today for a free consultation regarding your tyre and service requirements.
Latest News from Tyrepower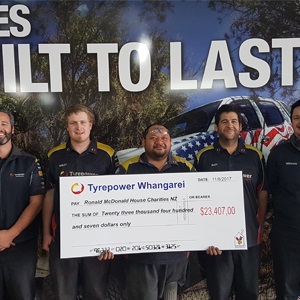 In 2014 we began our association with Ronald McDonald House Charities. What started as a "short-term sales promotion", offering to repair punctures for just a small
Read More »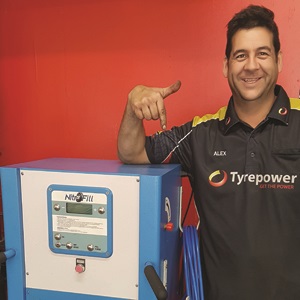 To help our customers get the best from their tyres, we've recently installed a Nitro-Fill machine to inflate tyres with nitrogen instead of compressed air.
Read More »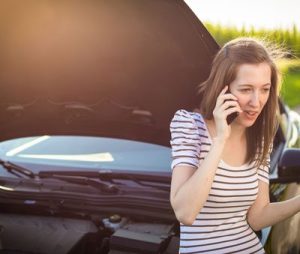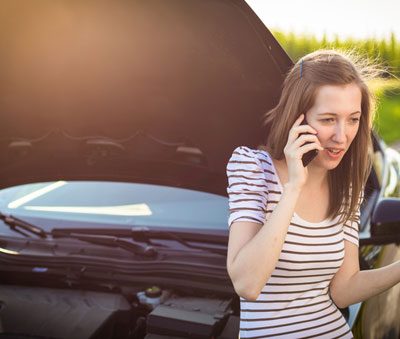 Winter may officially not be until June, but we have already had some serious storms. So it makes sense to get a free winter safety
Read More »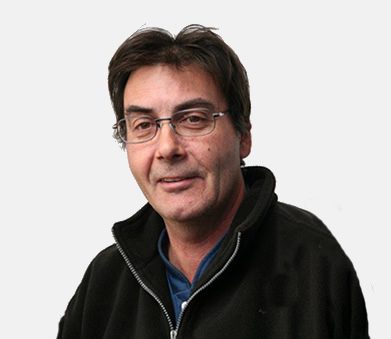 Stuart started in the tyre industry in 1989 working on passenger vehicles, 4 wheel drive, to as small as wheelbarrows, leaving the big trucks to the fleet lads. He is also trained to complete wheel alignments on most modern cars.
In October 2016, Stuart became a shareholder and director of Hastings Tyrepower, alongside Leo. He remains the Forecourt Manager. He prides himself in giving outstanding customer service and fair prices.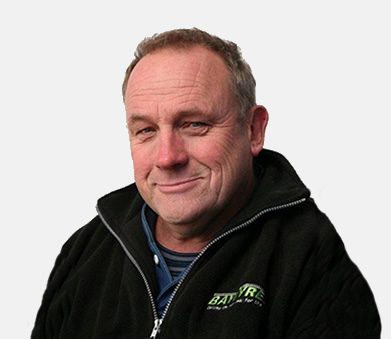 Leo has been involved in the tyre industry since 1980, starting as a tyre technician on the shop floor, through to Fleet Service, Store Manager for a national tyre chain, now to his present role as Shareholder/Director of Hastings Tyrepower. 
Leo can still be seen actively involved in the workshop and in his 'spare' time you will find him at the Taupo or Mansfield Racetracks racing what he calls an 'old taxi' – a Ford Falcon circuit race car.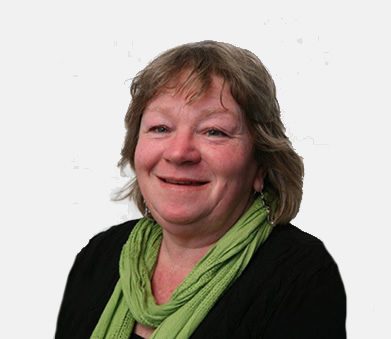 Kris works quietly in the background, enjoying her portfolios of Sales & Marketing and Health & Safety. 
Her interests include spending time with her family (and new grandson), gardening, youth initiatives and relaxing with friends.

Cheap Tyre Deals On Quality Tyres
Find the Best Deals on Tyres
Get the power of Australasia's largest independent Tyre specialist with one of the largest ranges of tyres plus lowest prices in New Zealand. Check here for all our latest promotions on cheap and discount tyres for family, budget and 4×4 cars from leading tyre brands such as Goodyear, Dunlop & Toyo tyres. At Tyrepower you can be assured that cheap tyres are not synonymous with poor quality. Visit your local store to get impartial expert advice on which tyres to buy and the very best value tyres to suit your budget and your vehicle – that's our promise!
Community. We build it together
Find the Best Deals on Tyres
Creating strong communities is at the heart of what we do. We have a real, ongoing commitment to supporting our local communities through our community partnerships. We all feel strongly that they should give back to the Hawke's Bay community that supports Hastings Tyrepower. Recipients of sponsorship include, but are not limited to:
Hawke's Bay Rescue Helicopter Trust
Schools – Flaxmere, Irongate, Kimi Ora Community, Peterhead, Pukehamoamoa, Raureka, Bridge Pa, Frimley, Hastings Christian, Kowhai and Mayfair Primary Schools (Homelink Road Safety Work Books)
H B Golden Oldies Rugby 
Te Aute Dog Trial Club
Hastings Rugby & Sports Club – TIGERS Junior rugby
Out & About with Kids in Hawkes Bay
Rally Hawkes Bay
Turning Point Youth
Grey Power
Black Stag Hunting Club
Havelock North High School 1st x1 Cricket
Hawkes Bay Road Transport Association
Marineland Street Rod and Kustom Klub
and much more involvement in local sponsorship and community initiatives.