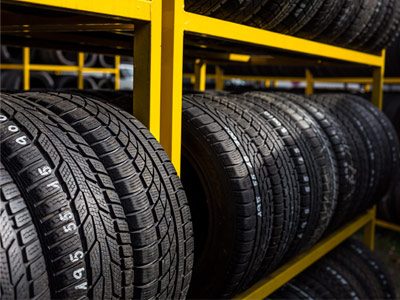 At Tyrepower Kerikeri, we are Northlands wheel alignment specialists. We have the latest Hunter Hawkeye Elite Wheel Alignment Machine. The Hunter is the envy of all wheel alignment machines and is very fast and accurate.
Best of all when you get your alignment with Tyrepower Kerikeri, if we scan your vehicle and no adjustment is required then there is no charge. Everyone wins, as there is no risk involved to the customer. We do not believe in charging for work that is not completed or required.
We run the latest software meaning we should have access to the alignment specifications of your vehicle. Our machines software is updated, and calibrated every year to ensure accuracy.
All of our wheel alignment technicians have years of experience working with vehicles and understand our harsh Northland conditions. Some vehicles require quite a bit of a different set up in Northland than say a metropolitan city such as Auckland.
We also have codelink which enables us to talk directly with your vehicles onboard computer. This is very important if your vehicle has the below symbol on your dash.
If you have this symbol on your dash then your steering angle sensor may have to be reset after a wheel alignment. It is estimated over 50,000,000 vehicles need some sort of safety system alignment.
As mentioned before we can talk directly with your vehicles onboard computer and reset your steering angle sensor to ensure if your stability control is ever required it is working as it should.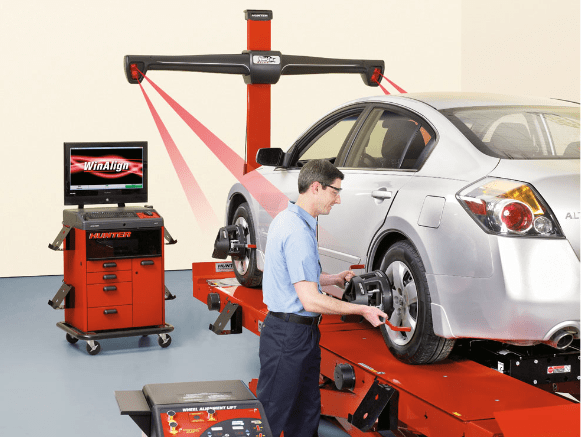 Here is an example of when your electronic stability control is turned off or not working correctly.
Most workshops have no idea when you require a ESP reset. Next time you go for a wheel alignment check ask "are you capable of doing a ESP reset if required"? Some will tell you to go to the manufacturer this is fine, but expensive. Why not get it sorted at the same time as your wheel alignment at a fraction of the cost.
We do not take short cuts and always align all 4 wheels when possible. We can align your vehicle to .01 of a degree, no other machine can align better or more accurately.
There are principally 3 things that are both related but also separate when taking into consideration what is required to be done in a wheel alignment. (note, not all vehicles have the ability to adjust all three, some cars will just have toe adjustment)
Caster:
Caster angles are the relationship between the upper ball joint or the top of the strut mount, to the bottom ball joint as viewed from the side of the vehicle. Caster angles play a big part in the handling of your vehicle. Especially if the angles are not positive enough (always measured in degrees, positive or negative). Caster can make your vehicle pull to one side, or feel twitchy at high speeds if incorrectly set.

The best way to explain camber angles is by looking at the front of the vehicle. If your tyres are leaning bottom out, top in you have negative camber. If they are straight up and down then you have zero camber, and if they are top out, and bottom in then you have positive camber. Camber plays an important part when your vehicle is cornering, if the vehicle has a lot of negative camber it will corner well and the vehicle will handle really nice (the down side is it will wear inside edges).
Alternatively, if the vehicle has too much positive camber it will feel like it will want to tip over when cornering. All vehicles are different (even if identical vehicles of the same year made in different factories). We will have the correct vehicle specifications for your vehicle.
Is the relationship between both tyres on the same axle as viewed from overhead. It is the distance measured from the front of the tyre on the left, to the front of the tyre on the right, and vice versa.
The measurement of the rear of the tyre on the left to the rear of the tyre on the right. "Toe in" means the front measurement is closer than the rear measurement. "zero toe" is when the measurements front and rear are the same. "Toe out" is when the measurement at the front is greater than the measurement at the rear.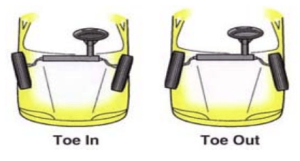 All of this information is nice to know but is pointless unless you have the exact specifications for your vehicle. Here at Tyrepower Kerikeri we have access to virtually all vehicles made in the last 30 years. As I mentioned earlier some vehicles made in the same year but in different factories may require a different set of specifications.
This is one of the reasons we are set apart from others giving it a go. We ensure you have your alignment done to not just a vehicle close to yours but your very own vehicle. Going the extra mile to compare chassis numbers on your vehicle to the chassis numbers we have stored away in our computer.
What are the benefits of a Wheel Alignment
The benefits of a wheel alignment are numerous, here are just a few examples Fuel Efficiency, if your wheels are not rolling straight they are often fighting each other. This means that your vehicle is working a lot harder to drive down the road then necessary causing you to burn more fuel.
If your wheels are not in the correct positon this tends to put more strain on parts such as rack ends and tie rod ends. It's a lot cheaper and easier to get regular wheel alignment checks than to replace steering and suspension parts.
You will enjoy driving your vehicle more, as you are now no longer fighting the vehicle it will be easier and more pleasant to drive. This is much more noticeable on longer trips.
Your vehicle will be a lot safer. If you have had your wheel alignment done with Northlands Wheel Alignment Specialists, then we will ensure your steering angle sensors are recalibrated.
Of course, you will get more life out of your tyres, some of our customers who regularly get wheel alignment checks are often getting up to twice the kms out of their tyres than someone in a comparable vehicle without regular checks.
Your steering wheel will be straight and no longer slightly left or right hand down. As this can happen over a long period of time you can adjust and compensate. It's often not until a friend, partner, wife or husband jumps in and notices that you realise that your wheel is off centre. (this is something to be aware of as it's a sure sign that a wheel alignment needs to be carried out.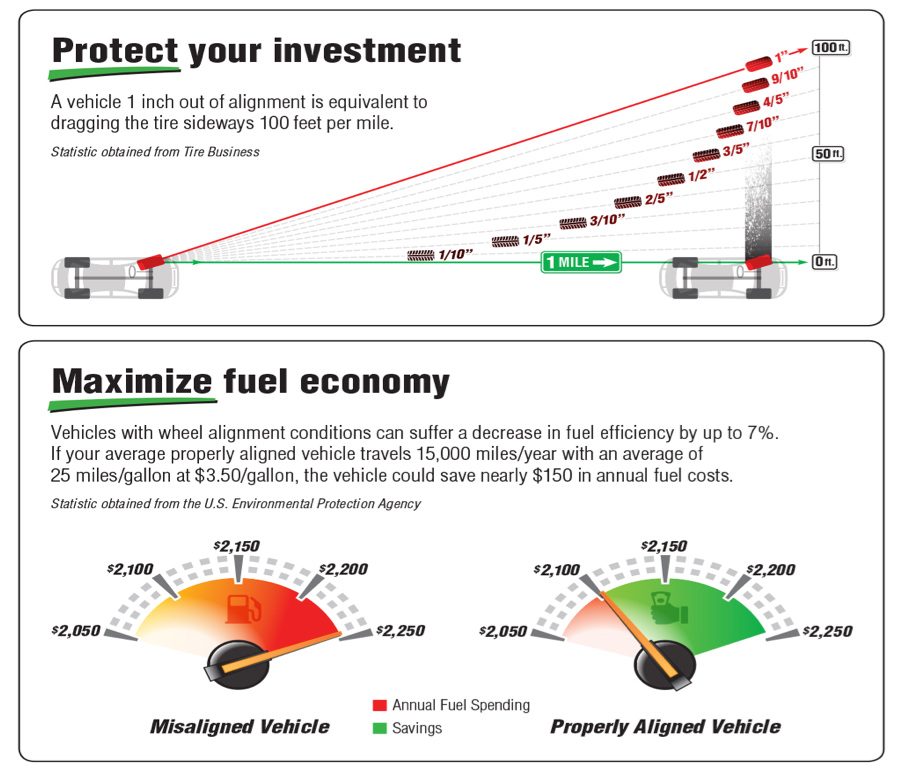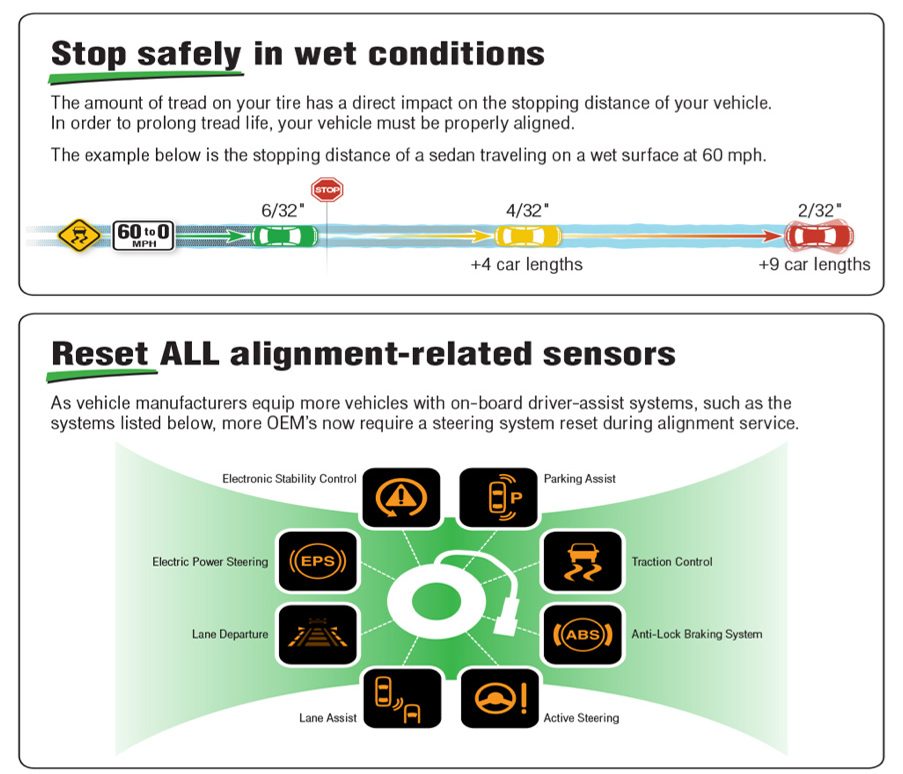 If you require a wheel alignment in the Kerikeri, Paihia, Russell, Bay of Islands, area please call Northlands wheel alignment specialists on (09) 407 773 to make an appointment now.