Wheel Balancing and Rotation
We recommend rotating and balancing your tyres every 6 months or 10,000 kilometres.
Rotating your tyres ensures more even tread wear and also reduces road noise but most importantly increases the life of your tyres. To make it easier for you we will send you a txt every 6 months to remind you when your rotation and balance is due.
So if your tyres haven't been looked at in the last 6 months then give us a call and book in your Free Tyre Safety Check.


Proprietors: Shane & Harena Fraser
Opening Hours
Weekdays 7.30 am – 5.00 pm
Saturday – 7.30 am – 1.00 pm
Sundays & Bank Holidays Closed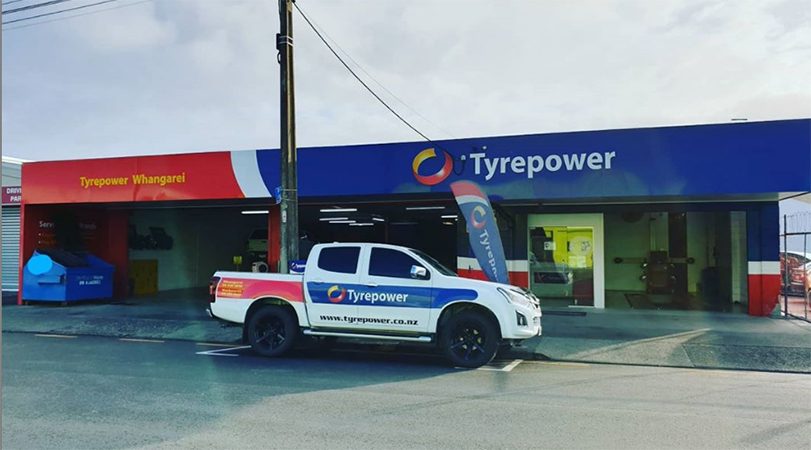 At Tyrepower Whangarei get the power of local expert tyre fitting on world's leading tyre brands
Tyrepower Whangarei is a local, family owned business that has been servicing the community for the past 14 years. We pride ourselves on our customer service and constantly strive to "go the extra mile so your tyres do too" We show this by offering free tyre safety and alignment checks and every vehicle that comes into our workshop will get a thorough check over. This includes checking all your tyre pressures including the spare tyre, free battery test and stickers are applied to your vehicle with reminder dates for when your next free safety check is due.
We will also set up a reminder txt to come through to you when your next free safety check is due.