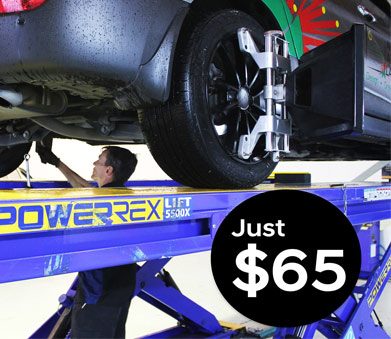 To celebrate the opening of our new Tyre Centre and the Tyrepower business we have a special offer for our customers.
October is the last month to take advantage of our wheel alignment special, just $65 for any wheel alignment!
Did you know you should have a wheel alignment once a year? – most people don't.
A little bit about wheel alignments… A wheel alignment uses infrared cameras to check the angles that each wheel is sitting at. Sensors are clipped to each wheel, and they compare it with its factory specification and our tyre expert, Roman, makes adjustments accordingly.
The best way to tell if your vehicle needs a wheel alignment? The steering wheel doesn't sit straight or your tyres are wearing unevenly.
To book your wheel alignment with us make sure to give the service team a call on 09 444 7777 or come in and see us at the service department below the Hyundai building.