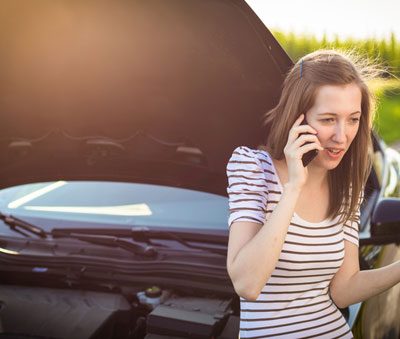 Winter may officially not be until June, but we have already had some serious storms. So it makes sense to get a free winter safety check on your vehicle.Colder temperatures can affect your vehicle's battery, plus rain and wind make for more difficult road surfaces and challenging driving conditions.
The safety check takes about 15 minutes to complete, during which you can enjoy a complimentary tea or coffee in our air-conditioned waiting room. The safety check includes:
Visual tyre condition and tread check of all tyres including the spare
Tyre pressure check of all tyres including the spare, plus a handy windscreen label showing your correct tyre pressures
Vehicle battery diagnostic check to test both charging efficiency and 'cold cranking amps' (CCA), which is the battery's ability to start from cold
"Whether it's family sports trips, the daily commute, or business journeys – our free vehicle safety check will ensure you're good-to-go for winter", says Harena Fraser of Tyrepower. "We're open Monday to Saturday, and look forward to seeing you."
To arrange your vehicle safety check, simply contact the Tyrepower team on 09 438 0992, or call in at 150 Cameron Street in Whangarei.